Dental & Medical
AHPRA-Compliant SEO, Marketing & Copywriting
Data-driven online marketing plans for dentists, doctors & surgeons - for abundant traffic - and over-stuffed appointment books.
The Australian dental and medical industry has changed - significantly. Referrals are no longer a reliable source of income and word-of-mouth isn't enough. Thanks to Google, patients shop around and 'do their own research'. Competition is steep.
None of this is comforting, is it?
Get more visibility, patients & profit
Thanks to the Internet, everyone needs a marketing plan, including dental and medical professionals. However, as you're an esteemed professional, you need a solution that reflects your quality service.
More than just SEO, or Facebook, or ads, you need a sound, sensible data-driven marketing plan - delivered by a specialist with years of experience in the dental and medical space. And you need a specialist that understands the importance of AHPRA compliance.
This plan needn't be exorbitant, by any stretch. But it must be carefully customised with your objectives in mind.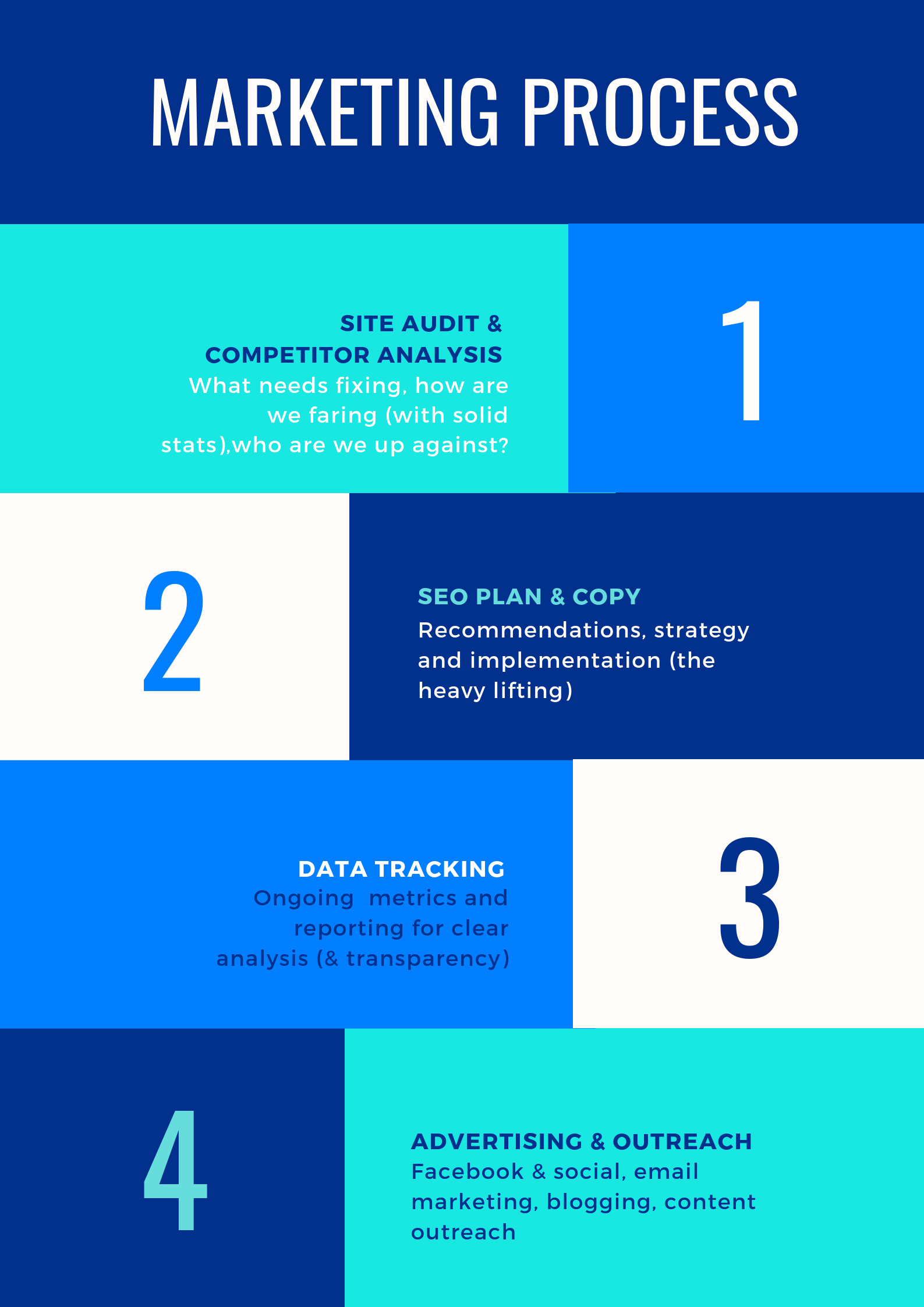 Each client is different, with different requirements, but essentially, we'll follow a process to help improve your online presence.
There will always be data analysis, competitor analysis, a thorough discussion regarding your audience and 'tone of voice' and a downright sensible conversation with you regarding your objectives and expectations.
Once this is sorted, we get to work, creating highly useful, authoritative, engaging content both the robots - and your readers will love.
(AHPRA will be happy with you, too!)
I'm a specialist consultant with years of experience in the dental and medical field, excellent copywriting skills and sound SEO tactics. I can help drive a massive surge of traffic to your website and increase your bottom line, while still making you look professional.
Dental clinic image above generously provided by dental fit-out company, DENTEC NZ.